Living Tree Orchid Essences - Combination Essence Pillules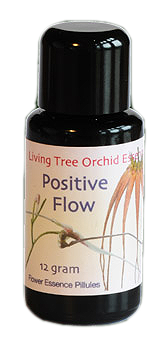 For those who wish to benefit from the healing energies of the orchid essences, but who must or simply prefer to avoid alcohol, we are now offering the entire Living Tree Orchid Essence range in pillule form. Each pillule bottle is prepared by us once you place your order, with 3 drops of stock essence added to each 12 gram bottle.
The pillules we offer by default are a type of sugar called Xylitol, which is derived from plants. Xylitol has several advantages, including being tooth-friendly, and suitable for people who are lactose-intolerant. However, it should not be administered to dogs.
We also offer the pillules with either the traditional milk-sugar pillules, or with sucrose pillules. Should you want either of these alternatives, please specify this in the Notes section with your order. Unless you tell us otherwise, we will send your order out with the Xylitol pillules.
4gm - retail price £9.95 each
12gm - retail price £12.95 each
ESSENCE REPERTOIRE

Tel: 01583 505 158
Mob: 07584 729 204
We are open to receive telephone orders Monday through Friday
from 10 am till 5 pm except on Bank Holidays.
IFER
Tarbert Farm
Isle of Gigha
Argyll
PA41 7AA
If you would like to view this page without the shopping cart elements, click here