Healing Herbs Bach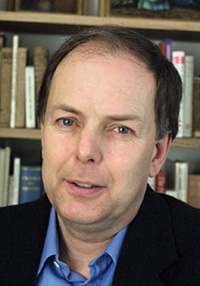 Using the original instructions of Dr Edward Bach, Healing Herbs Bach, since 1988 has produced the full range of Bach floral remedies, including the famous Five Flower combination that he called 'the rescue remedy'. Dedicated to further the understanding of Bach flower therapy, Healing Herbs Bach publishes new research, produces thought-provoking films and sponsors original field projects and training programmes.
Healing Herbs Ltd was set up in 1988 to prepare Bach flower remedies to the highest standards, precisely according to the original directions of Dr Edward Bach. That is why we place such emphasis upon preparing the mother tinctures in a natural environment, on perfect sunny days, using the trees and plants which are healthy and in full bloom. We are a small company where people work together in purpose-made buildings, isolated in the Herefordshire countryside, in harmony with our surroundings. We put the living forces of nature at the heart of our production process. Because we are not a 'volume producer' we can also pay full attention to every part of the production process and provide a true service to our customers.
Healing Herbs and Bach Remedies
Healing Herbs Ltd is run by Julian Barnard. He has been involved with the bach flower remedies since 1976 and is known internationally as an essence maker, author and teacher on the subject of Dr Bach and his flower remedies.
Purpose behind remedies
We believe that there is a thread which runs between all the people involved in essence production - from the bowl set out in the sunshine, to the individuals who take the remedy for themselves. We all contribute to the quality of the essence. We want our customers to have a direct, untainted link to the bright days and perfect flowers from which our bach essences are made.
ESSENCE REPERTOIRE
Tel: 01583 505 158
Mob: 07584 729 204
We are open to receive telephone orders Monday through Friday
from 10 am till 5 pm except on Bank Holidays.
IFER
Tarbert Farm
Isle of Gigha
Argyll
PA41 7AA