Living Tree Orchid Essences
Unveiling Affection -

Phragmipedium Hanne Popow
For loving and nurturing oneself, as well as opening our hearts with affection to those around us. Good for anyone who has every felt emotionally bereft, or who has difficulty valuing and caring for themselves. To hold affection in our hearts, for both self and others. This very first of the LTOE range remains a favourite.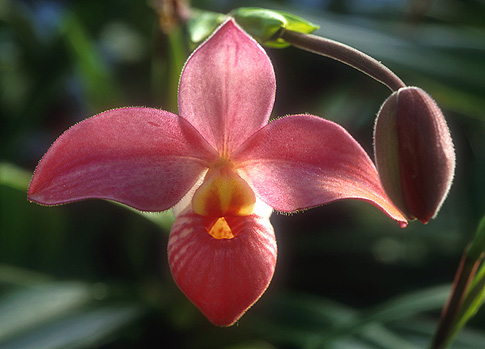 click image to enlarge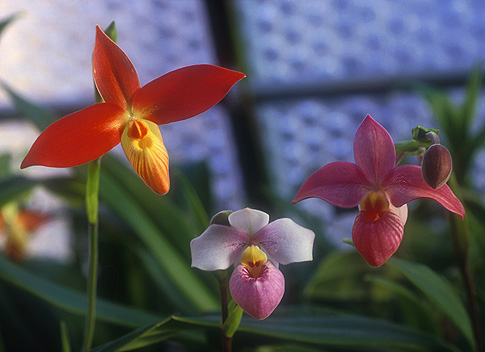 click image to enlarge
This photo shows the two species which were crossed to create Phrag. Hanne Popow. The bright red bloom is Phragmipedium besseae (see Vital Core on the Single Essences page), while the pale pink and white bloom in the centre is that of Phragmipedium schlimii. Phrag. Hanne Popow is on the right of the photo.
ESSENCE REPERTOIRE

Tel: 01583 505 158
Mob: 07584 729 204
We are open to receive telephone orders Monday through Friday
from 10 am till 5 pm except on Bank Holidays.
IFER
Tarbert Farm
Isle of Gigha
Argyll
PA41 7AA