Living Tree Orchid Essences
Unicorn -

Gongora dresslerri (Central America)
Keywords: Protective Action, Unquestioning Confidence
Take a focused, committed and unfailing action. Meet that outer threat not with aggression but with the clarity of a positive outcome. Highly recommended for emergencies, jaor crisises or when one is truely threatened. This essence helps us to avoid distraction and giving our power away to a source of trouble or potential harm. Clears the energetic pathways of the head and into the brain by opening the Da-zhui point on the 7th cervical vertebra.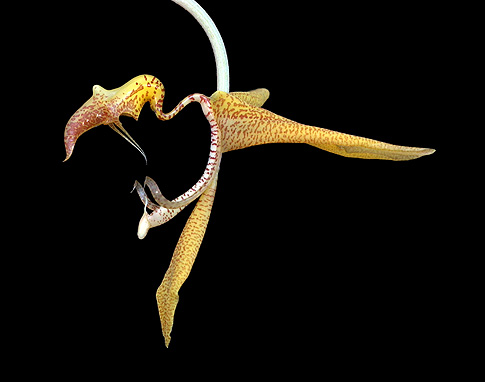 click image to enlarge
ESSENCE REPERTOIRE

Tel: 01583 505 158
Mob: 07584 729 204
We are open to receive telephone orders Monday through Friday
from 10 am till 5 pm except on Bank Holidays.
IFER
Tarbert Farm
Isle of Gigha
Argyll
PA41 7AA