Living Tree Orchid Essences
Silver Ghost - Bulbophyllum pecten-veneris
Very effective at removing psychic 'hooks' from people attempting to manipulate you energetically. It has an exceptional yin quality, like shimmering water turning inward in small waves, surrounding the aura so no external energies can adhere.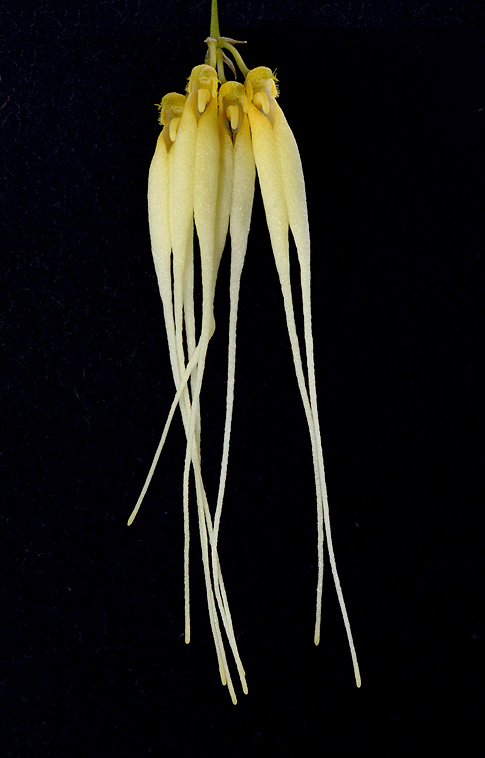 click image to enlarge
ESSENCE REPERTOIRE

Tel: 01 583 505 385
We are open to receive telephone orders Monday through Friday
from 10 am till 5 pm except on Bank Holidays.
Achamore House
Isle of Gigha
Argyll, Scotland PA41 7AD