Living Tree Orchid Essences
Sacral Release -

Dendrobium hybrid
Sacral Releases provides vital energy to help with the release process and breaks a vicious cycle of low energy and low achievement. It helps to ground and release tensions stemming from subconscious patterns held in the 2nd chakra. They drop down to the earth. The energy in this essence affirms you are safe, strong and healthy.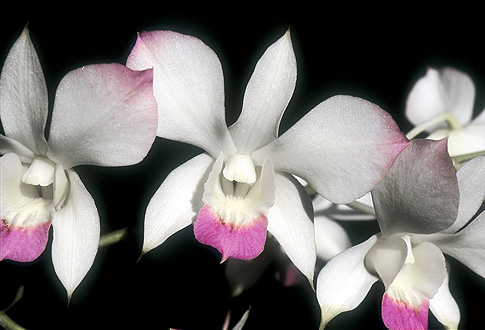 click image to enlarge
ESSENCE REPERTOIRE

Tel: 01583 505 158
Mob: 07584 729 204
We are open to receive telephone orders Monday through Friday
from 10 am till 5 pm except on Bank Holidays.
IFER
Tarbert Farm
Isle of Gigha
Argyll
PA41 7AA