Living Tree Orchid Essences
Necklace of Beauty -

Bulbophyllum longiflorum (Borneo)
Necklace of Beauty essence has been made with a beautiful orchid from SE Asia called Bulbophyllum longiflorum (also called Cirrhopetalum longiflorum, or Cirrhopetalum umbellatum*; this particular form is found in Borneo). Necklace of Beauty brings an exquisite, beautiful and loving energy to the area above the higher heart chakra but below the throat chakra, enabling one to feel uplifted, loved and at peace. This essence honours one's inner beauty, and the light of one's true being.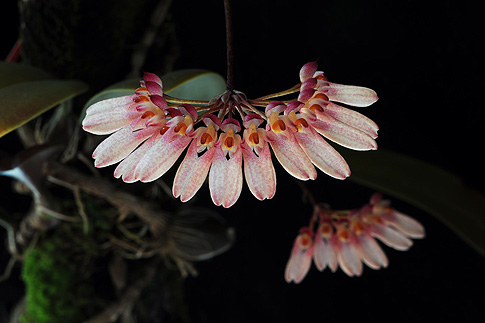 click image to enlarge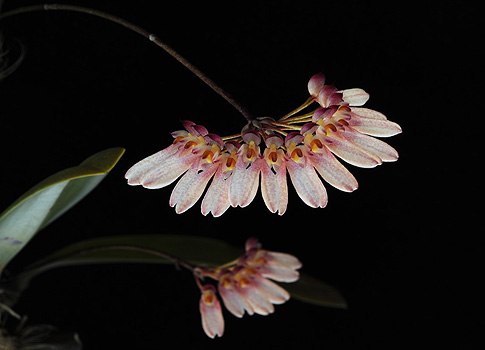 click image to enlarge
This essence also prepares one for further important steps of one's inner journey, by enabling the ego or shadow side to relinquish its hold in one, so the soul can continue its journey into light. Necklace of Beauty appears to 'open the gate' for one to experience more fully the high consciousness of the new combination Spirit of Life (or its two components Fire of Life and Furnace of Life).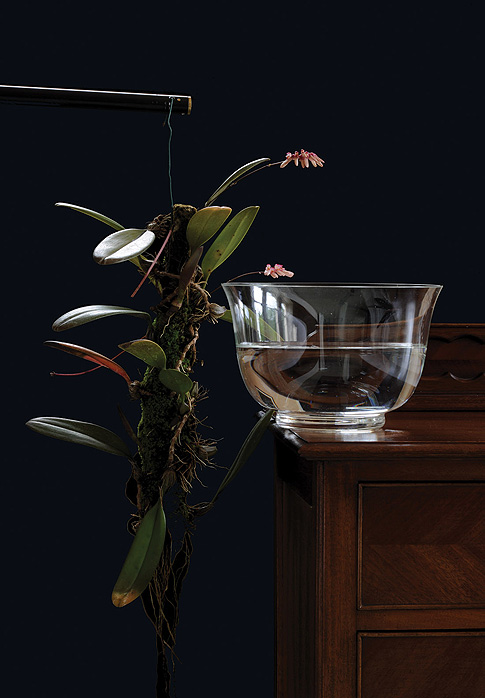 click image to enlarge
* There are differences of opinion regarding the correct nomenclature in the orchid-growing world. 'Cirrhopetalum' is a name for either a section of the Bulbophyllum genus, or a genus in its own right, depending on one's point of view.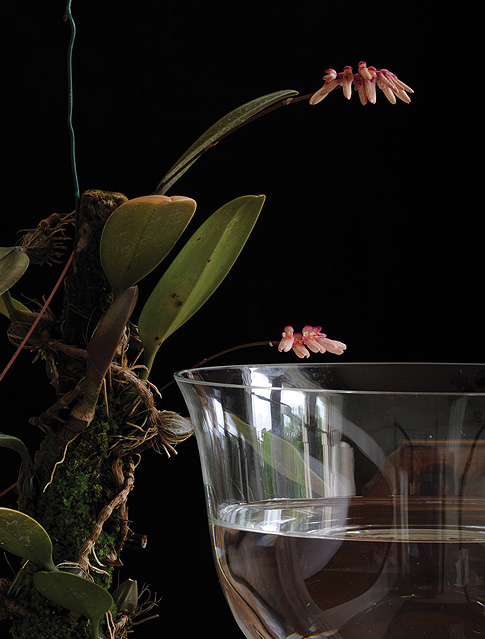 click image to enlarge
ESSENCE REPERTOIRE

Tel: 01583 505 158
Mob: 07584 729 204
We are open to receive telephone orders Monday through Friday
from 10 am till 5 pm except on Bank Holidays.
IFER
Tarbert Farm
Isle of Gigha
Argyll
PA41 7AA