Living Tree Orchid Essences
Moon Child - Dendrobium Miva Plum
Moon Child has an affinity with the pelvic energy constellation, and is able to remove blocks to emotional evolution. We gain many subtle and not so subtle energetic imprints during our 9 months in the womb, and Moon Child appears to be able to help remove those imprints which hinder our health and well-being, and our spiritual journey.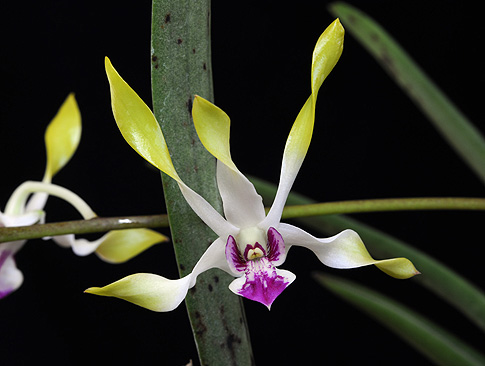 click image to enlarge
ESSENCE REPERTOIRE

Tel: 01583 505 158
Mob: 07584 729 204
We are open to receive telephone orders Monday through Friday
from 10 am till 5 pm except on Bank Holidays.
IFER
Tarbert Farm
Isle of Gigha
Argyll
PA41 7AA