Living Tree Orchid Essences
Mercutio -

Pleurothallis restrepioides (Ecuador)
Poise, humour and verbal repartee are the hallmarks of Mercutio, the marvelous character in the play, Romeo and Juliet. Good for those who are taking things (or themselves) too seriously; good for students who are being bullied. Stand back from drama, get the overview, like the director of a play and watch the interplay between actors and dialogue. Enjoy the movement of words and meaning. Brings white light into the eyes, so it is recommended if one has been reading a great deal.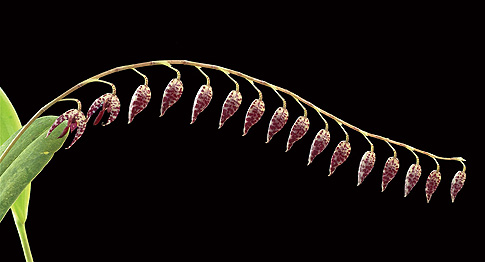 click image to enlarge
ESSENCE REPERTOIRE

Tel: 01583 505 158
Mob: 07584 729 204
We are open to receive telephone orders Monday through Friday
from 10 am till 5 pm except on Bank Holidays.
IFER
Tarbert Farm
Isle of Gigha
Argyll
PA41 7AA