Living Tree Orchid Essences
Being In Time -

Phragmipedium Ainsworthii
Get the body into 3-D time. Very important to enable therapists to bring the client into contact with and stay in the lower half of the body. Helps those who are reluctant to incarnate fully into "the here and now". It does so by harmonising the body's etheric cycles with those same cycles in Nature. This is a calibration to a flow which helps one to manage one's time better, especially when there is the sense of having too much to do and too little time to do it in. GREAT FOR JET LAG. The body can immediately harmonise and integrate with the time-zone of the local area no matter what the distance nor direction of travel.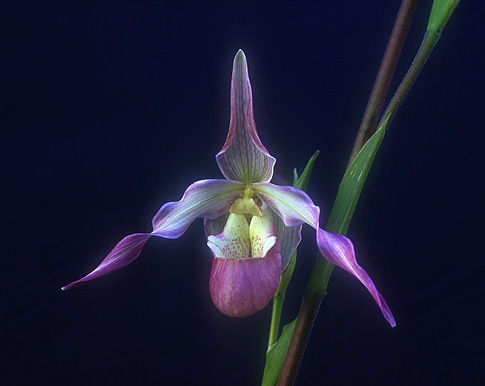 click image to enlarge
ESSENCE REPERTOIRE

Tel: 01583 505 158
Mob: 07584 729 204
We are open to receive telephone orders Monday through Friday
from 10 am till 5 pm except on Bank Holidays.
IFER
Tarbert Farm
Isle of Gigha
Argyll
PA41 7AA