Living Tree Orchid Essences
Andean Fire - Phragmipedium Andean Fire
One name for this essence could have been "Resurrecting Courage and Purpose", even when overwhelmed by the suffering all around, even in the face of absolute physical challenge. Would help those who have been victims of torture or major disasters in this or a past life. This is a major essence to address the horrors of human suffering and a way to experience what is meant by The Compassion of Christ.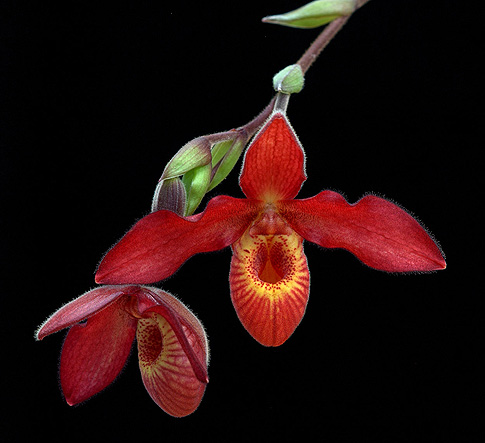 click image to enlarge
ESSENCE REPERTOIRE

Tel: 01583 505 158
Mob: 07584 729 204
We are open to receive telephone orders Monday through Friday
from 10 am till 5 pm except on Bank Holidays.
IFER
Tarbert Farm
Isle of Gigha
Argyll
PA41 7AA