Living Tree Orchid Essences
The essences have been carefully co-created in their initial years (starting in 1998) at our earlier base The Living Tree in the Milland valley in West Sussex. Their home is now on the Isle of Gigha in Scotland, which is also where the bottling and distribution is carried out. Made with orchids grown in greenhouses, and using a non-cutting method for the essence making, these essences depart from some aspects of traditional essence making.
Once one encounters the profound beauty and depth of being found in these orchids, a non-cutting approach feels compelling. And the fact that the orchids are in an artificial environment may seem at first impression rather odd; but one may also see that these plants are volunteering to work directly with us, and have entered into interaction with us very consciously.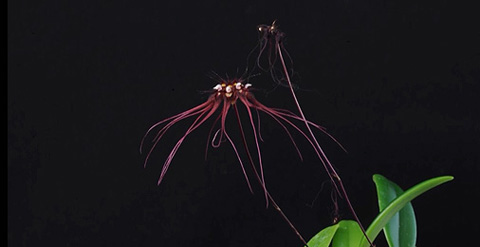 EU Customers
Due to challenges presented by Brexit, we ask all our EU customers to purchase direct from one of our EU distributers.
Click below for their websites.
https://www.healingorchids.com/livingtreeorchids-products/distributors.html
Customers in Ireland purchase direct from us.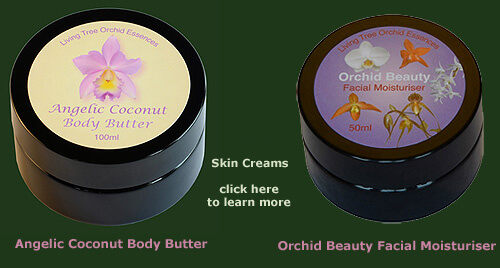 Made primarily by Don Dennis and Heather Decam, with Natalie Shaw and Dominic Jones also participating, nearly all of the essences were made by a male & female team. Peter Tadd and Heather DeCam provided the major share of the information on each essence, along with feedback over the years from our friends and customers around the world.
One distinguishing feature of orchid essences in general is their ability to act upon the chakras which exist above our body. This combines with their action in the body to create very powerful shifts in our energy fields, often with very immediate effect. They also have an overall strong focus on helping us directly in relation to our spiritual path.
A new greenhouse at Achamore Gardens is now the home to the orchids, and Don teaches an Introductory six-day seminar on the LTOE at Achamore House several times each year in the autumn, winter and early spring months. The LTOE are available in many countries around the world, please see our Distributor's page for contact details. For customers in the UK, or in countries without a distributor, ordering directly from IFER is usually best.

For fuller information, or a flyer describing the range, please email us with your request here at IFER at Achamore House.
Please note:
The photos of the LTOE orchids were taken by Don Dennis, and should only be used with his permission.
ESSENCE REPERTOIRE

Tel: 01583 505 158
Mob: 07584 729 204
We are open to receive telephone orders Monday through Friday
from 10 am till 5 pm except on Bank Holidays.
IFER
Tarbert Farm
Isle of Gigha
Argyll
PA41 7AA