Living Tree Orchid Essences
Videos
Defender from the Dark -

Pleurothallis phalangifera
The video shown here is the first time-lapse video Don has made with our orchids. This one shows the blooms of the pale form of Pleurothallis phalangifera opening up from buds. The video was created from over 1,370 photos taken roughly every few minutes over several days.
To view full size video click image below.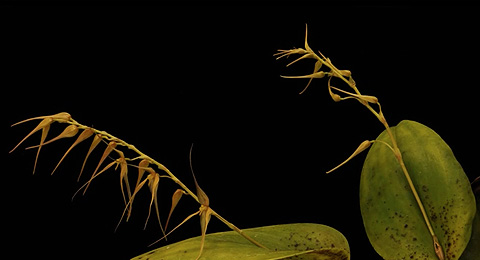 ESSENCE REPERTOIRE

Tel: 01583 505 158
Mob: 07584 729 204
We are open to receive telephone orders Monday through Friday
from 10 am till 5 pm except on Bank Holidays.
IFER
Tarbert Farm
Isle of Gigha
Argyll
PA41 7AA