African Tree Essences
The White Stinkwood Celtis africana: full information page
Family: ULMAECEAE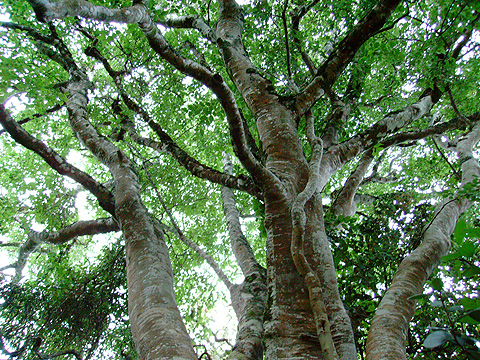 With their human-like, pale- silver trunks and tender green growth each spring, white stinkwoods are perhaps the most popular of all South Africa's indigenous trees. Related to the English elm, the deciduous white stinkwood occurs from the Cape of South Africa to Ethiopia in northern Africa. Very adaptable, it grows on sand dunes, rocky outcrops and in lush forest. As a consequence of this adaptability, its appearance and size varies considerably.
20ml

White Stinkwood - Tree of Light

£14.95 20ml

For aligning with the higher self and connecting with your soul purpose and inner wisdom. Assists with smoothly negotiating life changes and rites of passage. For auric-protection and developing channeling abilities. Shine your Light!

Balances: Alienation, Adapting to Change, Depression, Procrastination, Rigid Thinking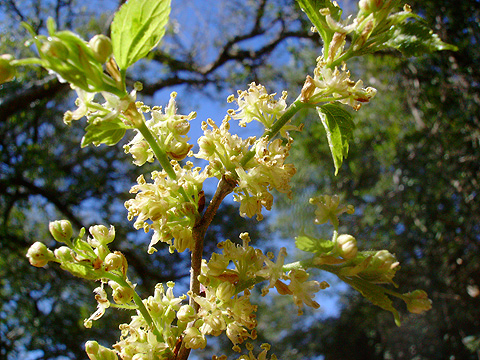 In spring, clusters of tiny flowers – resembling miniature, golden crowns – appear. These are followed by the small, round fruits which are enjoyed by an array of wild life. They have a very sweet, almost carrot-like flavour. The leaves are browsed on by kudu, bushbuck, grey duiker and impala, as well as the larvae of the African snout and blue-spotted charaxes butterflies.
The name "white stinkwood" has caused some confusion – it is not related to the true stinkwood, Ocotea bullata. The name in fact refers to the slight smell released when the wood is cut. The wood has a medium hardness and makes a good general timber, suitable for planking and shelving. In days passed it was used to make yokes.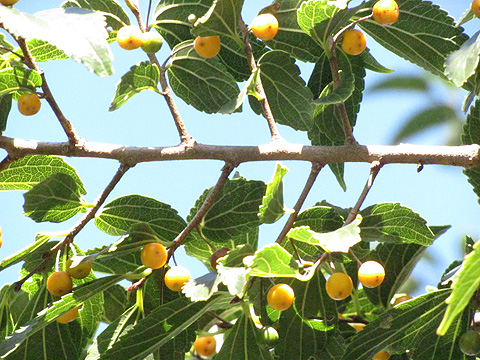 The white stinkwood is revered as having magical, spiritual powers by some African cultures. It is said to offer protection from negative forces and to bestow fertility. Strips of the bark, hung within the home, are reputed to deter snakes.
Distinctive and stately, the white stinkwood graces many gardens and avenues. As urban trees, these trees are fast growing. Here at Platbos however, they occur within a dense forest canopy of evergreen trees and as a consequence, they are slow growing with bark that is mottled with many lichens and mosses associated with clean air. The sandy soil is dry in summer and harsh conditions during this season cause the growing leaders to die back and side branches to form giving the trees of Platbos their twisty, gnarled appearance.
If grown in good soil and watered sufficiently, the white stinkwood can grow one to two meters per year.
White stinkwoods make good bonsai subjects and are protected in South Africa.
ESSENCE REPERTOIRE
Tel: 01 583 505 385
We are open to receive telephone orders Monday through Friday
from 10 am till 5 pm except on Bank Holidays.
Achamore House
Isle of Gigha
Argyll, Scotland PA41 7AD