African Tree Essences
The Cherry Wood Pterocelastrus tricuspidatus: full information page
Family: CELASTRACEAE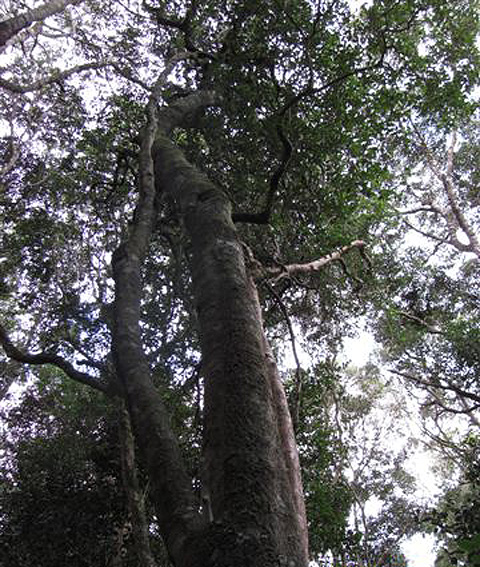 The cherry wood is a variable tree. In forests it can reach a lofty height of twenty metres and more; along the coast it tend to be low growing and sprawling in habit. At Platbos it occurs mostly on the forest edge as a small, bushy tree.
20ml

Cherry Wood - Tree of Serenity

£14.95 20ml

For use after shock, fear, fright or trauma of any kind. Unlocks the sense of being 'frozen' in the trauma and creates a safe and contained space for healing. An essence to soothe and calm.

Balances: Anger, Convalescence, Hopelessness, Lack of Self-Worth, Shock - fear & trauma, Vulnerability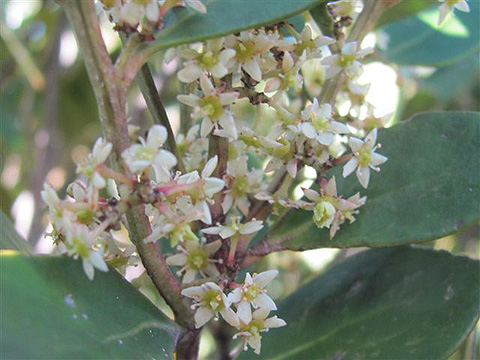 The cherry wood bears sweetly scented, creamy flowers in spring. They appear as clusters of tiny stars along the young branches. These are followed by the decorative, three-pointed seed capsules that are a waxy orange colour. The foliage of the cherry wood is attractive – smooth, slightly rubbery, green-blue leaves and the branch tips are often tinged magenta.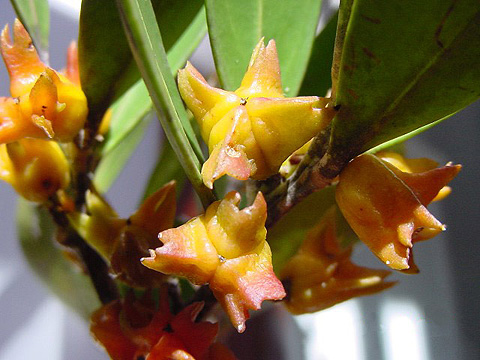 The bark and leaves are rich in tannic acid and in the Clanwilliam district of the Western Cape, a tanning industry developed around the cherry woods there. The timber of this tree is heavy and hard, pink to dark red in colour and it has a beautiful ribbon-like grain. The wood has been used for flooring, veneers and paneling.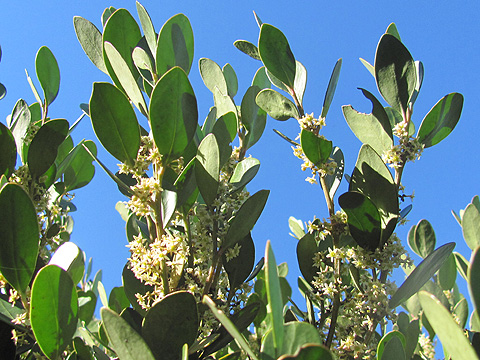 In the old days, the Khoisan used a wax obtained from the tree to attach their arrow heads to the shafts of their arrows. In a similar fashion, African warriors used a sticky resin that they extracted from the roots to fix the blades of assegais to the handles. Early Cape colonists used the branches and roots as torches because of the resin they contained.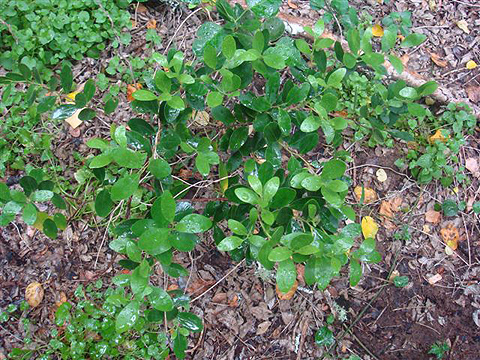 The tree has a number of traditional medicinal uses. The bark is used to treat respiratory ailments and for purifying the blood. Decoctions made from the bark are also used as an antidote to sorcery.
The cherry wood is a hardy and beautiful tree that is tolerant to frost, sea spray and wind and will grow under a wide variety of conditions.
ESSENCE REPERTOIRE
Tel: 01 583 505 385
We are open to receive telephone orders Monday through Friday
from 10 am till 5 pm except on Bank Holidays.
Achamore House
Isle of Gigha
Argyll, Scotland PA41 7AD