African Tree Essences
The Sea Guarrie Euclea racemosa: full information page
Family: EBENACEAE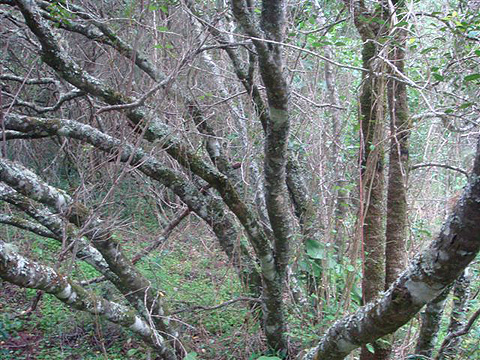 The sea guarrie is a small tree of up to six metres in height. It occurs in coastal dune scrub and low coastal forest. Their small bell-like, white flowers are borne in summer and are popular with honey bees. The flowers are followed by juicy, purple fruits that are much sought after by birds. The foliage of this tree is dark green and leathery, and their dark gray trunks are slender with a rough textured bark.
20ml

Sea Guarri - Tree of Inspiration

£14.95 20ml

For enhancing creativity, brings a sense of fun and a zest for living. Enlivens with a bubbly, playful energy. For balancing depression, apathy and disinterest in life.

Balances: Depression, Exhaustion, Negativity, Procrastination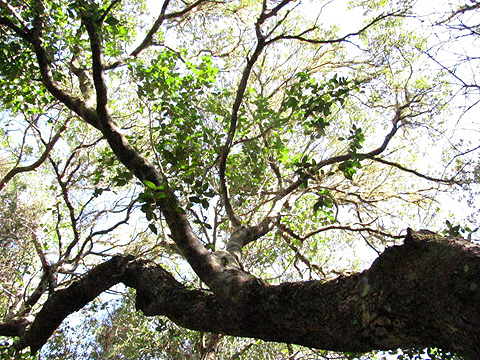 The timber of the sea guarrie is fine-grained and heavy with a beautiful red to purple hue.
They are hardy, attractive plants that can be used as a screening for boundary walls as well as making good hedges. They are especially suited to coastal gardens.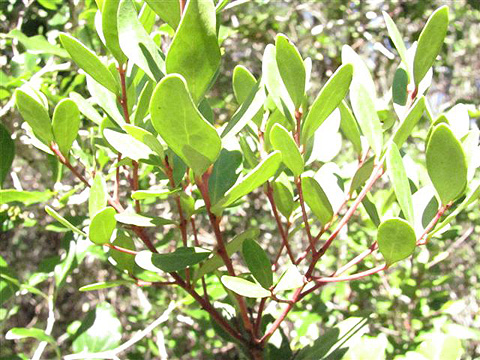 The common name, sea guarrie, is a Khoisan word, meaning "bush-like" tree. At Platbos they are found mostly on the forest margin and their sweet flowers are much loved by the forest's honey bees.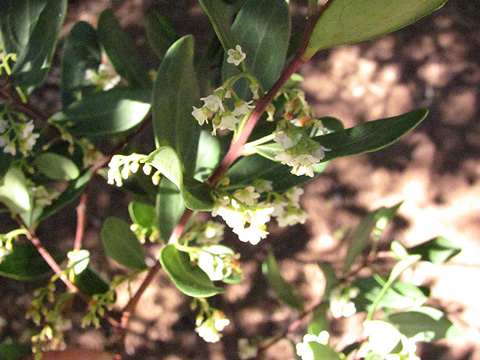 ESSENCE REPERTOIRE
Tel: 01 583 505 385
We are open to receive telephone orders Monday through Friday
from 10 am till 5 pm except on Bank Holidays.
Achamore House
Isle of Gigha
Argyll, Scotland PA41 7AD