Star Flower Essences California
Evolutionary Remedies
Star Flower Essences are vibrationally infused flower remedies made from living, organic, wild crafted flowers. The Andean Orchid Flower Essences are made from pristine Orchid blossoms found in the sacred environs of Machu Picchu. The Star Peruvian Essences are made from flowers growing in the Peruvian jungles, deserts, and powerful sites around the Sacred Valley of the Incas. The Santa Barbara Flower Essences are made from flowers grown in the beautiful foothills of Santa Barbara, California. Star Gemstone Essences are elixirs infused with the unique vibrations of specially selected, therapeutic quality, spherical gemstones. All of the Star Essences are in a base of activated healing waters gathered from sacred sites around the world. These miraculous essences carry what is known as an 'energetic signature' or vibration of the flower or gemstone which can positively influence and balance the body and energetic field when you use them.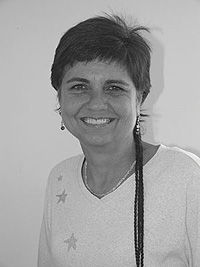 Star Riparetti began making her flower and gem essences in 1994, and IFER has been honoured to bring them to the UK and European market since 1996. Star was a speaker and participant at the mini-flower essence conference which IFER hosted on the Isle of Gigha in 2005, where she added immeasurably to the delightful proceedings with her joyous spirit and beauty of being.
Star was the very first flower essence maker we know of anywhere to create an aura spray (the Angel Rejuvenation Spray) which combined flower essences with essential oils. The exposure to other essence makers of this wonderful spray at the Findhorn Flower Essence Conference in October 1997 saw many of the ranges from around the world following suit in the next few years, with aura sprays of their own. But prior to Star's making of her first spray, the accepted 'wisdom' was that essences might be akin to homeopathic products, and had to avoid contact with essential oils or risk losing their efficacy. Star demonstrated beyond doubt that this was not the case, and that in fact there is a marvellous synergy between essences and oils. So we all owe Star a big thank you for pioneering this area!
Safe & Natural
Star Flower and Gemstone Essences are benevolent healing and transformational remedies made in partnership with Nature that are safe for everyone, including children, animals and plants. Flower and Gemstone Essences work with your innate natural healing processes. With over 160 Essences to work with many health care practitioners use Star Flower and Gemstone Essences as an adjunct to their healing modalities.
What can Star Flower and Gemstone Essences do for you?
Enhance and balance mental, physical, emotional and spiritual health.
Assist in increasing intuition.
Strengthen coping abilities.
Assist in navigating life changes and transformation.
Accelerate any healing process.
Help you to feel more alive and in touch with your values, creativity, goals and your dreams!
ESSENCE REPERTOIRE
Tel: 01 583 505 385
We are open to receive telephone orders Monday through Friday
from 10 am till 5 pm except on Bank Holidays.
Achamore House
Isle of Gigha
Argyll, Scotland PA41 7AD