Petite Fleur of Texas - Flower Essences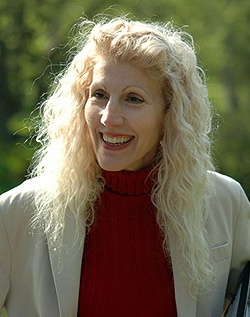 IFER has been the importer / distributor for the wonderful Petite Fleur Essences since the end of 1995 - before IFER was even formed as a separate company.
These are extraordinary essences, made by an extraordinary woman. Dr. Judy Griffin (who has a PhD in Nutrition) is at least the 4th generation of women in her family to make flower essences. This is a tradition the women of her family carried in southern Italy as far back as the middle of the 1800's, but which Judy, brought up in Texas, has taken to entirely new levels of research and application.
Judy makes the only range of essences in the world which are sold at Mother Tincture strength. This is the main reason why her bottles are so small - only 3.8 ml or 1 dram in size. Small, but they pack a punch!
Used extensively in Europe and the UK by kinesiologists for many years now, these essences are especially noted for their impact on the physical level, though their spiritual aspect is highly present as well.
IFER is proud to carry the Petite Fleur Essences, as we have seen their benefits to so many of our customers over the years; and if you are new to the Petites, we hope you will enjoy getting to know them. We maintain high levels of inventory of the entire range, so that nearly always your orders will be dispatched straight away.
ESSENCE REPERTOIRE
Tel: 01 583 505 385
We are open to receive telephone orders Monday through Friday
from 10 am till 5 pm except on Bank Holidays.
Achamore House
Isle of Gigha
Argyll, Scotland PA41 7AD